For ZGRIDLED150 / ZGRIDLED+
Next generation 0-150W/VA dimming
Intelligent 5-250W/VA LED dimming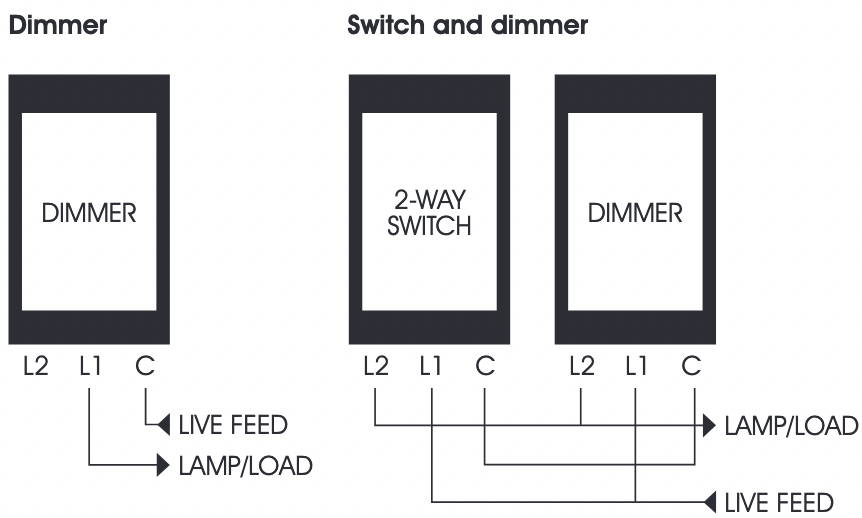 NB: Installation must be carried out by a qualified electrician
Turn off the mains at distribution board
• Wire device using a suitable rated cable as in wiring diagrams
• Terminals should be tightened to a maximum of 0.33Nm
• Check polarity is correct throughout
• Fit appropriate adaptor as in assembly diagrams
• Fit device into wall box ensuring cables are not obstructed
• Secure front plate
• Product should be recycled at end of life where facilities exist
SMART SETTINGS INSTALLATION GUIDE
Please read through before you begin...
1. Turn on the lights and turn control clockwise to full brightness
2. Press to turn off
3. While off, turn the controller fully anti-clockwise
4. Press again to turn on. The lights will flash to indicate that you are now in programming mode
5. Select the minimum light level required
6. Wait 5 seconds. The lights will flash again to indicate the minimum level has been stored
7. You are now going to set the start level – turn controller clockwise to a brighter level
8. Wait 5 seconds. The lights will flash again to indicate the start level has been stored
9. The lights will now come on at maximum brightness
a. If flicker is seen, adjust the controller down until the flicker
stops and again, wait 5 seconds for the settings to be stored
b. If you are unable to see any flicker wait 5 seconds and the
lights will flash confirming all smart settings have been saved
10. Your dimmer is now set and ready to use. All settings will be saved even if the power is switched off

PART NO.
ZGRIDLED150
ZGRIDLED+

35 MM

(47MM for Click Scolmore Grid Pro adaptor)

35 MM

(47MM for Click Scolmore Grid Pro adaptor)

NEED TO DE-RATE TO 160W / VA

YES, IF FITTING 2 OR MORE PER PLATE
MAXIMUM PLATE LOAD RECOMMENDATIONS
The ZGRIDLED range of dimmers has been specifically designed to
dim LED lamps. The advanced technology used to control the load
results in flicker-free dimming of lamps and drivers. This technology also
eliminates the need to differentiate between leading and trailing edge
lamps. It works with either! All our LED dimmers have built-in thermal
and over-load protection, as well as smart settings. It is essential before
making connections to check the load against the table to ensure it
meets the specification of the dimmer switch.
• 1 single space grid module
• 1 standard size rotary control knob
• 1 locking ring
• 1 locking ring tool
• 9 grid adaptors (to fit Hager, Euro Module, Schneider Lisse White,
MK Logic, Hamilton, Crabtree, BG, Deta, Wandsworth)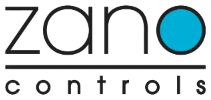 We are award-winning manufacturers of LED dimming solutions
and pride ourselves on providing fast, friendly, expert advice.
For our full range of products, technical advice & instructional
films or to find your nearest stockists please see our website.
For lamp test results and our full terms and conditions please
see our website: www.zanocontrols.co.uk.
CONTACT OUR FRIENDLY TEAM
Call: 0345 519 5858
Email: sales@zanocontrols.co.uk
www.zanocontrols.co.uk
Zano Controls, Units 1 & 2 Chantry Court, Wrythe Lane,
Carshalton, Surrey, SM5 2DG
---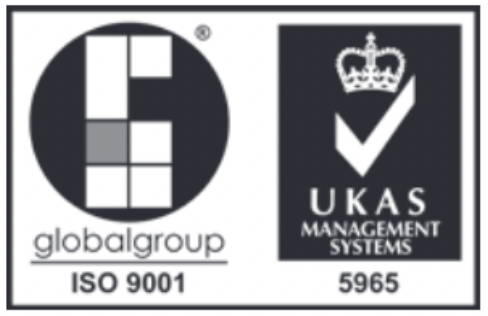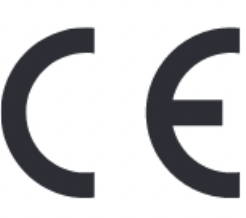 For terms & conditions see www.zanocontrols.co.uk
For safety & certification info see www.zpatent.co.uk